As much as I love it, today I'm not talking about this iconic teach-Baby-to-dance scene from Dirty Dancing!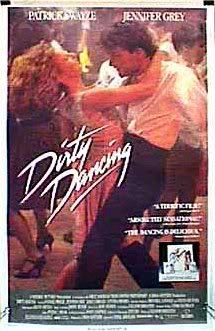 Today I'm talking about author and book love.
When you read an awesome book...it takes your breath away, makes you cry and laugh...or if mysteries are your thing, keeps you stumped til the end then blows your mind when you find out who did it. Books often have a profound affect on us...sometimes we can't get them out of our heads and think about them for days and weeks afterward. We can't wait until the author releases the next book in the series or releases anything else in general.
But what do you do after that?? Do you show the author your love???
Many authors have email address for readers to contact them at. Many have blogs and Facebook pages, they Twitter or use whatever type of media they like most. But how many fans actually show tell them how much they adored their book??
Let me tell you, we LOVE it!! NOTHING brightens my day more then hearing that someone loved my book and can't wait for my next one. It reassures me that I am actually doing the right thing here by continuing to pursue this dream.
Wanna show your favorite author even more love?? Pop over to Goodreads, Shelfari, and Amazon. You can leave a comment/review for every book listed. Great reviews help more than you can ever imagine!