When I started writing
A Bitch Named Karma
, I didn't really have a face for my main character, Lexi Marshall. She was sassy and could be a total bitch, but she was also vulnerable and just wanted to be loved. I knew her physical descriptions, but still had no face to go with them.
Then one day it just clicked. I am an avid All My Children fan...been so for almost 2 decades. And one of my alltime favorite characters is Greenlee Smythe, played by Rebecca Budig. She has everything- stylish and sexy, sweet big brown eyes, but has no problem playing a mean and nasty bitch.
She would be the perfect Lexi Marshall!!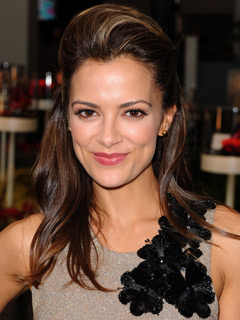 Wanna win a signed copy of the book that stars Rebecca Budig????
Click here
to enter my
A Bitch Named Karma
giveaway contest!!!